You will need:
Satin
Scissors
Lighter
Hot glue gun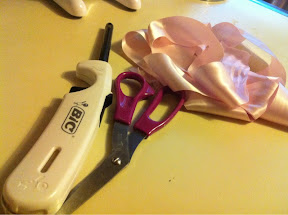 I used some 2 inch satin ribbon, that came wrapped with my quilt from Target a few months back!!
Your going to cut a few circles out of satin. Don't worry if they don't match each other sizes perfectly.
Sorry about the poor quality of the pictures!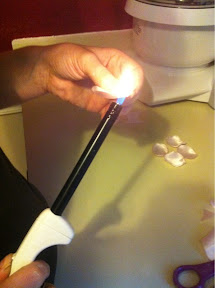 Next your going to take your lighter & run it over the edges until the satin curls up. Then add a dab of glue to the center & hold firmly for a few seconds as you attach each petal.
Of course you have to add some bling bling!
I made mine into a headband! Of course added some more sparkle!
My super cute model!
There ya go! A simple & quick way of making a satin flower in such a short amount of time!
Leave a comment below if this tutorial helped you!