I had this shirt that I once wore but was way too big since I lost all that weight!
I used it & covered it with a sterdy diaper box I had on hand.
You can never have too many toy crates!
I've been getting back into making some hair pieces! Satin flowers are so easy to make! If you haven't seen my tutorial it's in the post below!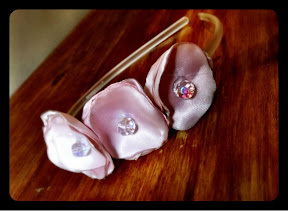 Have a beautiful & wonderful Forth of July!