Foam Ball with paper flowers & colored pins!
All you need is...
*Colored pins
*Scrapbooking paper
*Ribbon
*Foam Ball
*Flower puncher
Start by punching out your flowers!
Then hot glue, your ribbon to your foam ball.
Then take a pin & push it through your flower.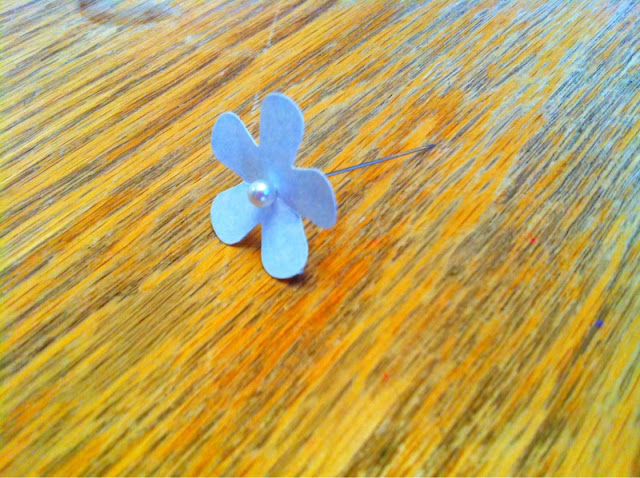 I did a pattern all around the ball.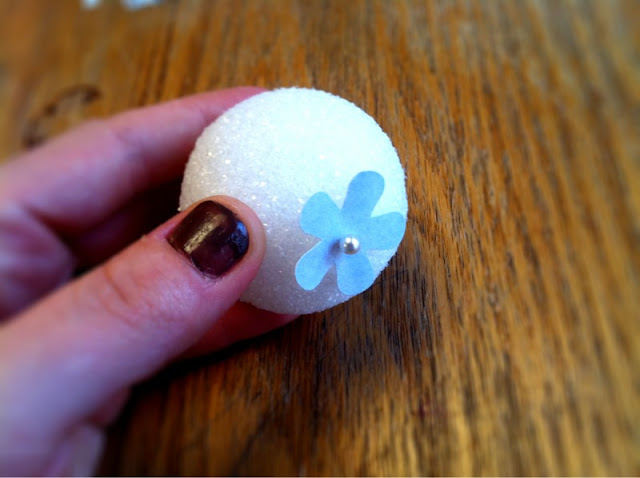 The final product!!
I am absolutely in love with, how cute it came out! I hope to make more & even bigger ones! You don't just have to use it as an ornament, you could decorate your house any day with this cutie!
Here is one I did with grey & white =)