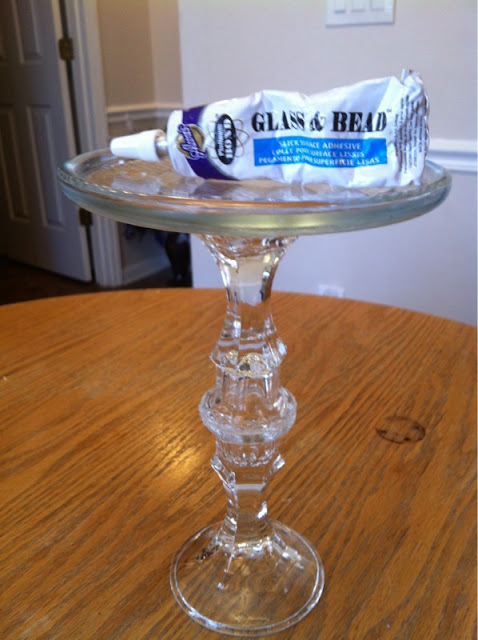 I found the candle plate & candle stick at my local dollar store, of course!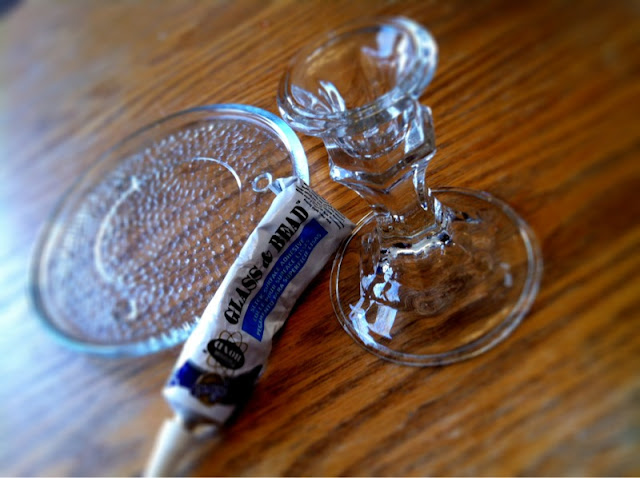 I made one for my kitchen stink, to hold my sponges.
Then I made a tall cosmetic one for my bathroom to hold misc things.
Its amazing what you can make with some awesome dollar store finds!