Last night, we celebrated my husband's 27th birthday! My goal was to make everything healthy & very tasty!
The menu was:
*Mandarin Orange Cake,
(per request by my husband)
*Homemade ranch dip w/ chips & pretzels.
*Cheesy carrot spread
*Pineapple Sweet Tea
The cheesy carrot spread, was a special recipe that my husband's grandmother use to make! I tried my best to make it like she use too! :)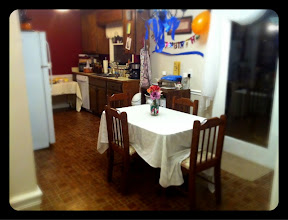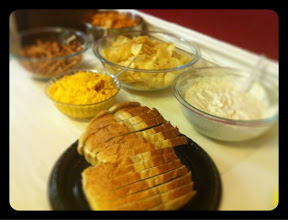 Buddy's favorite spot, that night! Smart dog right!