This is how I make my rose rosettes!
You will need:
Felt
Scissors
Hot glue gun; with low setting
Scraps of fabric
Hair clip or fabric pin
Start by cutting out circles out of your felt.
Then add a dab of hot glue to the center. I used it on the low setting because I kept burning myself on the hot setting!
Then take your scrap fabric & roll it with your fingers to get your center of the rose.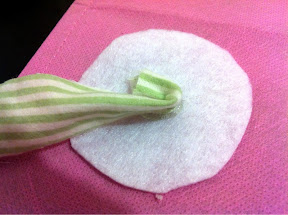 Then keep going around the center with glue follow by wrapping around with your scraps of fabric.
Once you have the size rosette you wanted trim off any extra felt or fabric that you don't want.
I made mine into brooches with a fabric pin attached to the back.
Just add a dab of hot glue to the back, then attach the pin to it.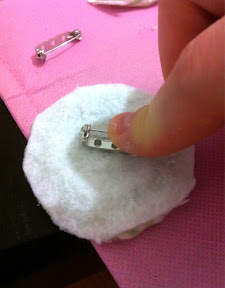 Here you go! Super easy & of course super cute!