This is one of my all time favorite recipes! Always easy to throw together, whenever in a pinch!
If you are making a 9x13 just double everything! Here's what you need..
2 blocks of cream cheese
1 jar of salsa! ( I used pineapple salsa & it added so much flavor!)
1 can of refried beans
1 can black beans
Block of sharp cheddar cheese
Spread out your cream cheese evenly.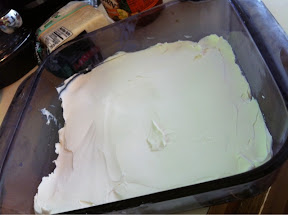 Next spread out your refried beans follow by your black beans & salsa!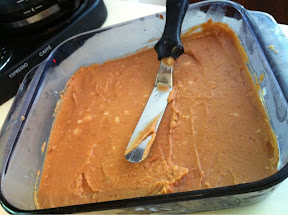 After that shred your cheese & add a good layer to your dish! Also I have also added olives before & cilantro! It gives it a lot of flavor!!
Bake at 350 for about 20 minutes!
Of course here is picture of my cooking partner waiting for me to drop something!