First your going to want to take your lamp shade & trace the shape on any type of craft paper. Once you have it trace, go ahead & cut out your template! Once it's cut your going to want to pin it to the fabric to get a straight cut as your cutting the fabric.
Once it is all cut out, your going to want to make sure it fits your lamp shade.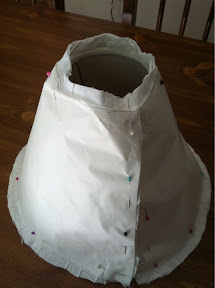 After you your done with that step, your going to need some fabric glue to make a nice seam on both edges of your fabric.
Once you make a straight line of glue on your fabric fold the fabric over & press down. It drys pretty quickly & saves you time from pulling out your sewing machine.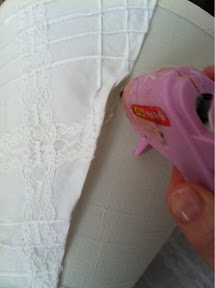 This is the very important step in the process of re-doing your lamp shape. You want to make sure you line up the seams just right because once the lamp is turn on you will see the shadows from the seams.
Once you have a straight seam on the lamp shade your going to want to spray the lamp shade with spray tacky glue. This stuff drys pretty quickly, so you want to take your time to make sure you smooth out the fabric so there isn't any crinkles.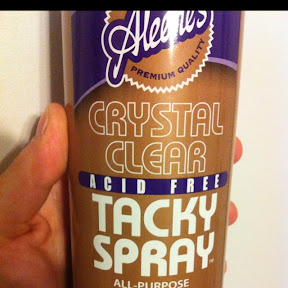 Once you have the fabric wrap around your going to fold the extra fabric over at the top on the inside. Once you fold it over your going to hot glue it in place. Your going to repeat that same step at the bottom. To keep a solid seam you can use any ribbon & hot glue that in place.
There you have a new lampshade that is super cute!
I'm making some fabric flowers to attach to the lampshade. I'll post a picture of it when it's all finish!