This past week I received in the mail, the latest pottery barn kids magazine! Like always, I always like to browse their magazines!
I came across this painted tree, with fake leaves attached to the painted branches & thought that was such a cute idea!
For sometime now I still haven't been 100% happy with my Emma's room! I saw this tree & had to do it myself!
I found some bird houses for only $1.00 each at my local dollar store!! Steal!!
I had the paint on hand, which worked out perfectly! Now Pottery Barn has the bird houses for $24.00 each!! I'm sorry but that's a rip off when it took me less than 30 mins to paint the birdhouses! The tree took me maybe an hour!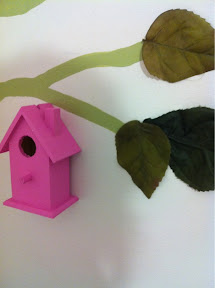 Sorry for the lack of a nice made bed! :)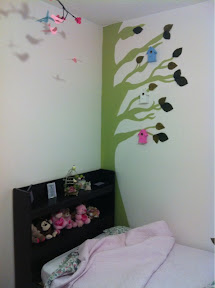 There you have it, a very simple DIY pottery barn project!
Enjoy!