To make yours, here is what you need..
I found the plates & candle stick's holder's at my local dollar store. The glass ahheasive I found at Wallmart.
Take the glass ahheasive and line the bottom of the candle stick holder.
Then gently, slowly put on top of your plate.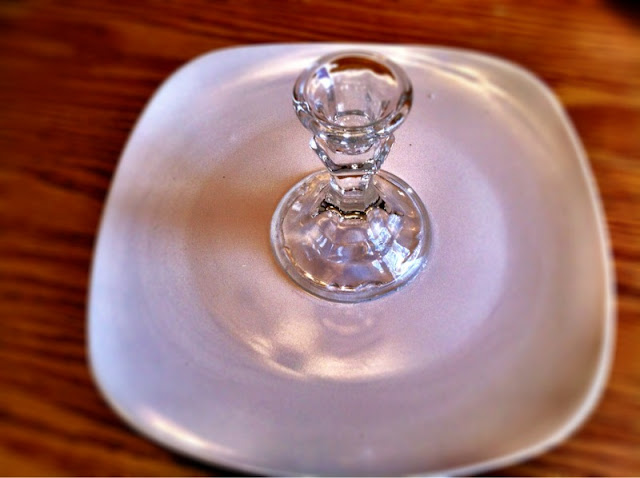 Repeat that same step with the next layer.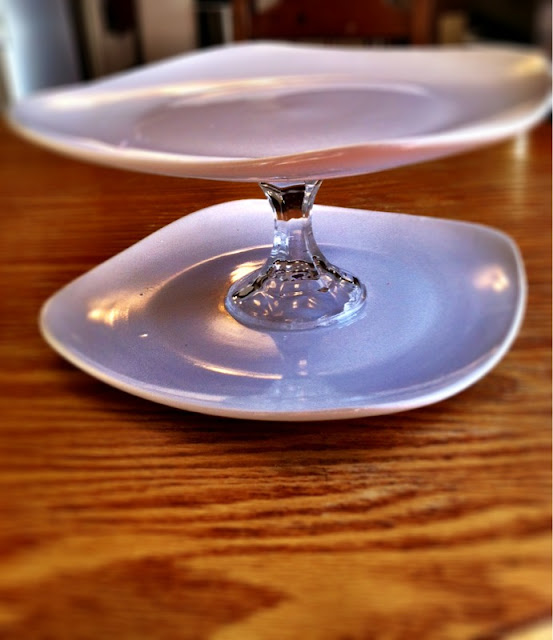 I wanted to make a 3 tier cake stand, so I added another plate.
All done! Super easy & super cheap!!